The Leadership at SBTI is the Leadership of the Industry.
It all began with our founder who was one of the original authors of Six Sigma at Motorola. Today, the leadership and management of SBTI are seen as the forerunners in innovation and process excellence — driving breakthrough change in multiple industries across the globe.
For more than a decade of success, SBTI has recruited only the best and brightest talent in the industry. Our consultants come with years of experience in delivering performance excellence in the industries in which they are consulting.

Dr. Stephen A. Zinkgraf – Chairman of the Board
As one Founder of Sigma Methodology, Dr. Zinkgraf founded SBTI in May 1997. Steve joined Motorola in 1988 as a Statistical Quality Engineering Group Leader leading a large electronics plant's Statistical Process Control effort.  Other positions held while at Motorola include Engineering Group Leader, Production Manager and Plant Quality Manager. Steve has also spent time at Compaq Computer Corporation as a staff statistician and at ABB leading an internal consulting group focused on implementing Six Sigma in combination with Lean Manufacturing systems. Steve was instrumental in deploying Six Sigma in the Engineered Materials Sector of Allied Signal from 1994 through 1997, returning over $360 million to the company.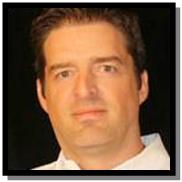 Dr. William (Bill) Zinkgraf – Chief Executive Officer
Bill started his career with SBTI in 2000 as an SBTI Fellow. He executed many successful projects in a variety of different industries including both shared services and manufacturing. He worked closely with the SBTI Executive Team to develop and design the Lean Sigma curriculum and roadmaps, as well as led multiple waves of Lean and Six Sigma training and kaizen events in the banking, insurance, aerospace, healthcare, printing, consumer goods, and manufacturing industries. As CEO, Bill's primary responsibilities will be to provide his outstanding leadership capabilities across SBTI and to visualize and grow SBTI to new heights.

Dr. Ian Wedgwood – President of Consulting Services
Since joining SBTI in 2001, Ian has facilitated a number of change initiatives in industries as diverse as electronics, engineered materials, medical devices, chemicals, financial services and healthcare, and has trained and mentored numerous Executives, Champions, and Project Leaders (Belts) in all aspects of organizational change including Design for Six Sigma (DFSS), Six Sigma, and Lean. He also had led SBTI's Healthcare Group from its inception and had oversight of SBTI's new products, services, technologies and extensive intellectual property portfolio. As the President of Consulting Services, Ian was instrumental in forming and has led SBTI's consulting business from its inception.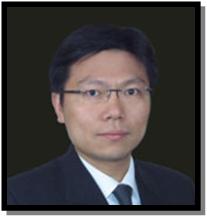 Mr. William Chenglu Yang – Chief Executive Officer, SBTI-China
Yang started consulting career with SBTI-China in 2001. With implementation experience of over 10 kinds of industries (including: transportation, electronics, automotive, aviation, iron and steel metallurgy, IT, pharmaceutical, financial, etc.), Yang provided professional consultancy services to clients especially in strategy, business assessment, and change management areas. He worked closely with SBTI Executive Team to develop and design the Lean Sigma curriculum and roadmaps in China.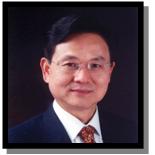 Dr. Y.K. Chan – Managing Director, SBTI-HK
Dr. Chan had over 10 years engineering and managerial experience in toy, pleasure boat, shipbuilding, container and kitchen equipment manufacturing companies and over 25 years services in MTR. During that, he had extensive experience in development and deployment of Lean and Six Sigma projects. Dr. Chan also developed and conducted Lean, Six Sigma and TOC courses and successfully trained up over 1,000 Lean Six Sigma professionals. He represented SBTI to promote implementation and training of Lean Six Sigma in Hong Kong.